GDPR Compliance Platform
The first one-stop-platform trusted by NEN to manage your GDPR Compliance.
GDPR and AVG are regulations that have been built to protect data privacy and individual rights. It is now the duty of businesses to ensure that they implement the frameworks for their use and storage of data.
This is considerable work but failing to meet the requirements is much worse for businesses. The consequences are severe in cost, reputation and time lost to finding resolutions.
That is why Isuna and CPRM have developed the complete answer to your GDPR needs and challenges.
The GDPR Compliance Platform enables you to effortlessly assess, report, and implement the requirements that are relevant to your business.
Businesses will be able to evidence the implementation and the measures they have taken
Assessment
The transformation of the standard into a logical sequence. Work through the domains, areas, and controls of the regulation.
Based on project management levels, users can also link directly to the standard, attach evidence and leave private notes or communicate with the community
Maturity report
A space to easily see the progress your business has made with its resilience and awareness situation.
This space summarises the results of your assessment, allowing you to share and evidence the successes or upcoming requirements.
Improve
Knowing where you are and knowing where you want to be are key to resilience building. In this space users can plan the implementation of controls.
Prioritisation is helped by the risk and cost measurement tools. Users can also assign and project manage tasks.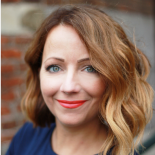 Saskia Wenge
GDPR Specialist, CPRM
"Isuna offers a GDPR platform that measures an organization's maturity with regards to their GDPR compliance. The platform guides users in a user-friendly way through various questions to determine what action need to be tackled in order to reach GDPR compliance or even the next level in their GDPR compliance-maturity. CPRM advised and collaborated with ISUNA to create this GDPR platform in order to empower organizations to not only get control over their GDPR compliance but also stay in control. CPRM further offers customers additional services for implementing GDPR actions and auditing."
We go the extra mile for you
Onboarding
We will provide you with a complete onboarding guide. If you need more help we are here to walk you through the Platform.
Customer Support
Our product has a step-by-step easy-for-all approach, but it is always possible that you're stuck with something. We provide free customer support and will respond to your request as quickly as possible.
Updates
We're always improving our platform and include the latest changes from the ISO standards – so it's easier for you to stay up to date with regulations.
Yes, I want a Free Demo
Next to our free trial, we offer you a free demo of 30 minutes. After reserving an available timeslot, you will receive a confirmation email with the link to the videocall. During this videocall we will:
Show you around the platform

Discuss how we can customize the platform to your specific needs

Answer any questions you might have
Try our platform 14 days for free
No creditcard details needed.